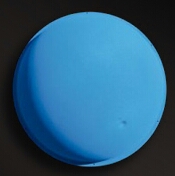 The Rocs were a deadly type of Honored Matre trainee.
They were brought from Roc, and were trained in the Honored Matres' way.
The Rocs were employed on the Honored Matres' Gammu project. Among them was Murbella, who recognized that the Rocs "..can kill with their hands, feet, or any other movable part of their bodies. They all should carry a sign: "Dangerous in any position."
On Junction, Honored Matre Elpek recognized Murbella as one of the Rocs.
Appearances:
Edit
Community content is available under
CC-BY-SA
unless otherwise noted.