This article or section refers to elements from Original Dune
There are separate pages for this subject as it appears in the other canons, the reasons for this are explained here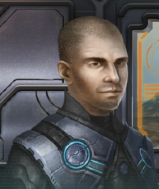 Bronso of Ix was an Ixian historian and author of Analysis of History.
He was detained by Muad'dib's Qizarate priests charged with heresy - saying that "Paul Atreides lost something essential to his humanity before he could become Muad'Dib".
His death-cell interview suggests that he was to be executed, however excerpts from Analysis of History places him alive after Muad'dib goes into the desert.
Appearances
Edit
Community content is available under
CC-BY-SA
unless otherwise noted.